Take the Next Step
Fill out the form below to learn more about Blackstone Plaza.
Your New Business Partner
Contact
Mobile: (402) 319-6756
Email: connor.lund@lundco.com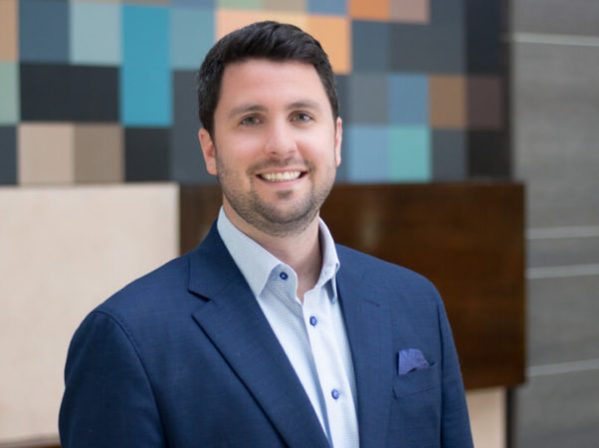 Connor Lund
Senior Associate, Office Specialist
Connor specializes in office investment sales and leasing for landlords and developers throughout the Omaha Metropolitan Area. Before returning to Omaha, he spent time at the Cushman & Wakefield corporate headquarters in Chicago, Illinois, where he helped lease over 5M square feet of amenity-filled, suburban office space.
The Lund Company has a passion for strengthening Omaha's urban core. That's why Blackstone Plaza is located at a thriving intersection with immediate access to living and entertainment in every direction. In addition to the prime location, Connor's experience and expertise uniquely serve the next generation of leaders who need more than just a work space to compete. Blackstone Plaza's features and amenities attract and retain talent, strengthen company culture and inspire new ways of thinking.
Connor is dedicated to making corporate transitions as seamless as possible. At Blackstone Plaza, you'll find built out spec suites for a clear vision of your future.